Our Stories Share the Same Roots is a mural project that focuses on the migration story that all of us share.
We collected the stories of our neighbors and our conversations have revealed just how similar our ancestral patterns truly are.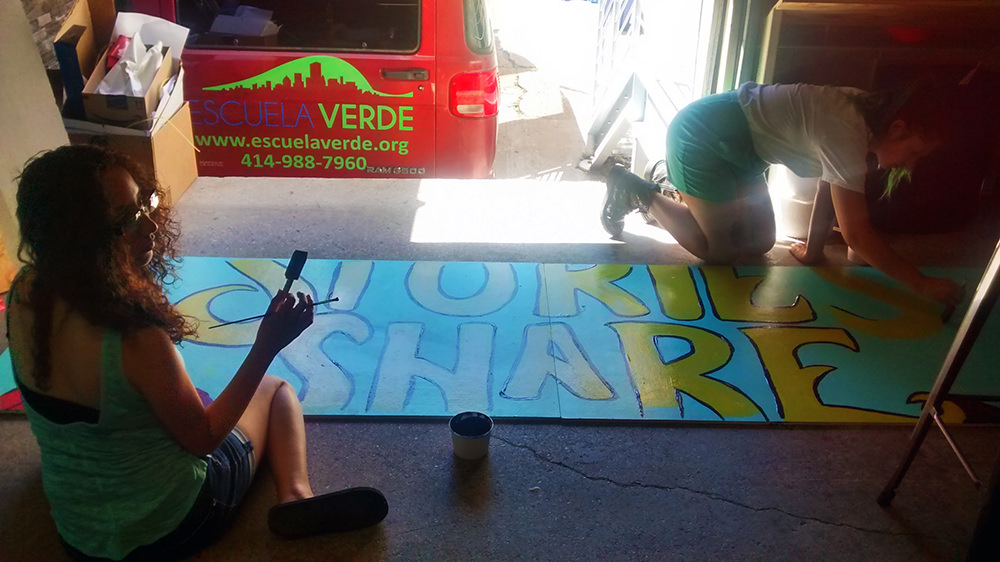 Let's take a look at the fractal: a basic, repeated pattern that reveals the design of a healthy system. Look up the local crops we eat and trace them back to their origins, to see which cultures they followed across borders. Look at the veins of a butterfly's wings—the wings that help them migrate thousands of miles every year. In each of these you will find the same lines as the ones of the plants' roots; of the leaves and forks of a tree's branches; of the rivers; and of the palms of your hands and in the way your fingers and limbs branch out from your body. Look closely (and broadly) enough at anything, and you will see the shared, repeated patterns that create all the diversity that we see.
The finished mural will be installed at 35th and Pierce Street in Milwaukee. Join us on August 8th for an opening reception and celebration of our neighborhood.
**This website provides comprehensive documentation for our mural process. It includes information on the discussions that students and instructors had in choosing the location and concept; research done by the students on immigration's role in their neighborhood and our culture and economy; photos of our workshops and design process; and information on our materials and the labor it took to finish painting and installing the finished mural. We hope this page will serve as a tool and resource for anyone interested in our project and the process of making something like this happen.
Watch Lead Artist Jenie Gao's TEDx Talk, in which she discusses the role of creativity in survival and success in all areas of life, including how we understand migration.