Setting Expectations
Escuela Verde designs its courses around project-based and student-led learning.
Immigration is a salient–and sensitive–topic in our current political and social climate. It's something that impacts many of us directly, as first- and second-generation immigrant families, as the members of families that include both documented and undocumented relatives. And while many people in the U.S. have been here for generations, the vast majority are the descendants of immigrants who also migrated in search of opportunities and a better life.
Together as staff and students, we set some expectations upfront to guide our conversations and concepts.
What we did not want:
a propagandistic campaign
a political agenda
too narrow of a focus or oversimplified viewpoint on an issue that impacts many different groups
What we did want:
to better understand the role that immigration and migration has played in human history
to educate ourselves on the patterns of history
to find the common ground in our stories
to show how in spite of the current conversations surrounding the Mexico-US border, immigration is not new, and neither are the problems we are currently trying to work through as a country
to use art as a tool to foster community conversations around this topic and the role immigration plays in shaping us, from the local level of our neighborhoods and cities to the national and global levels of how we all identify, interact, relate, and exchange with one another
Understanding the Role of Immigration
Immigration isn't new, and it has always been necessary in the development and progress of human societies, culturally and economically. It isn't unique to humans, either. It has always been a means for growth, development, and the renewal of the resources we depend on.
So if we know this, how can we write our policies to facilitate the benefits of immigration, rather than hinder our progress, or worse, divide us and further drive our inequities?
To better understand this subject matter, we spent some time talking about the different effects of immigration, and the positives and negatives that come with those effects.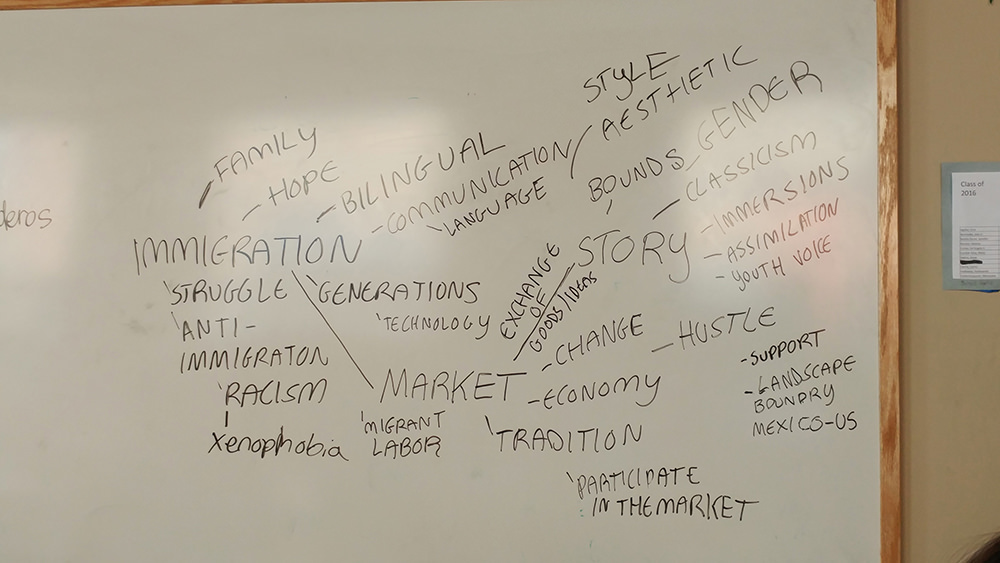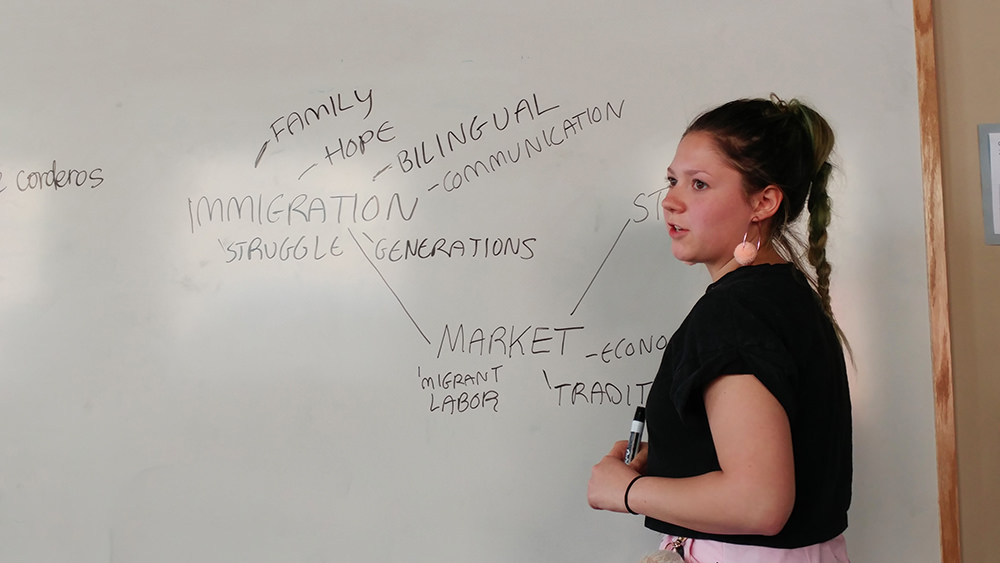 Storytelling as a Way of Finding Common Ground
For one of our workshops, we asked students to bring in immigrant stories. They could be stories from their own families or from their neighbors.
Here are two drawings that show some of the common themes that emerged from our story sharing.